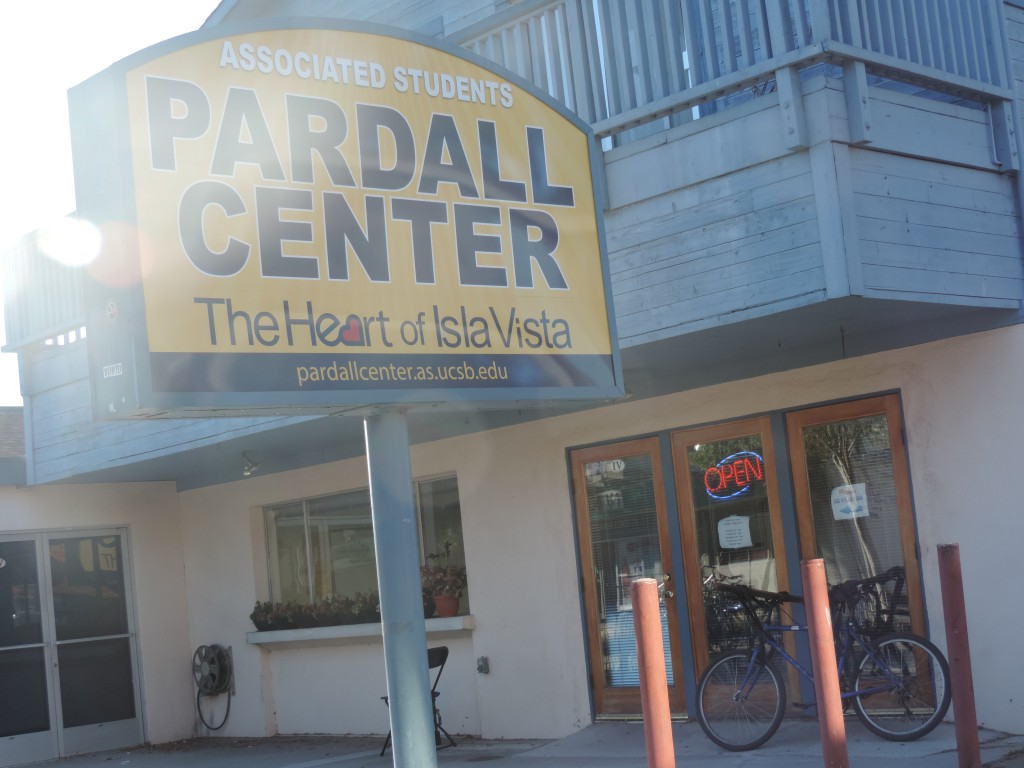 To our Pardall Center Community:

We recognize the importance of Pardall Center as a community resource for students and the Isla Vista community. In response to the updated COVID-19 University Regulations, Pardall Center will no longer be open for distribution of prints, masks, and thermometers until further notice.
In addition, the Isla Vista Tenants Union and Legal Resource Center continue to provide access to legal services remotely, Monday through Friday. Please contact the IVTU/LRC Office for assistance at (805) 968-6704.
12/11 Update | AS Pardall Center's COVID-19 mask supply distribution project will be closed for the holidays from December 21 to January 8, and will resume on January 11, 2021. Isla Vista Neighborhood Clinic and Isla Vista Food Cooperative will continue to receive limited supply deliveries during this time.

AS Isla Vista Tenants Union (IVTU) and Legal Resource Center (LRC) will be open on December 21-23 and 28-30, and will be closed for Christmas and New Years in accordance with the University's campus closures.
---
Isla Vista Tenants Union
Isla Vista Tenants Union is offering online appointments via Zoom, Skype, FaceTime, and phone consultations. These appointments are available for both students and Isla Vista residents. To book online, click here.
Phone: (805) 968-6704
Email: ivtenantsunion@gmail.com
Hours of Operation
Mondays, Tuesdays, Thursdays
11AM – 5PM
* with an attorney
Mondays, Wednesdays
5PM – 8PM
* with an IVTU Student Caseworker
Isla Vista Tenants Union
Legal Resource Center is offering remote consultations through Zoom, Skype, FaceTime, or phone. These appointments are available to UCSB students only. To book online, click here.
Phone: (805) 893-4246
Hours of Operation
Monday – Friday
11AM – 4PM
COVID-19 Testing Sites
Testing sites are operational 5 days a week from 7AM-7PM.
Testings are appointment only. Make an appointment by calling (888) 634-1123 ext. #8 or online through https://lhi.care/covidtesting.
Goleta Valley Community Center
5679 Hollister Ave., Santa Barbara, CA 93117
Santa Maria Fair Park
937 Thornburg St., Santa Maria, CA 93458
American Medical Response (AMR) Central Training Center
240 E. Hwy 246, Suite 110,
Buellton, CA 93427
To find other COVID-19 testing locations near you, please visit Carbon Health.
Isla Vista Mask Distribution Sites
Isla Vista Food Co-Op*
6576 Seville Road
Hours of Operation
Sunday-Saturday
10AM – 7PM
Richie's Barber Shop
6549 Pardall Road
Hours of Operation
Monday-Saturday
11AM – 7PM
Super Cucas
6527 Madrid Road
Hours of Operation
Sunday-Saturday
7AM – 11PM
St. George Youth Center
889 Camino del Sur
Hours of Operation
Tuesdays
9AM – 12PM
Thursdays
2PM – 5PM
Isla Vista Neighborhood Clinic*
970 Embarcadero del Mar
Hours of Operation
Monday-Friday
8:15AM – 6:00PM
Buddha Bowls
6553 Pardall Road
Hours of Operation
Sunday-Saturday
11AM – 9PM
Pizza My Heart
6533 Trigo Road
Hours of Operation
Sunday-Thursday
4PM – 9PM
Friday-Saturday
4PM – 10PM
I.V. Deli Mart
6553 Pardall Road
Hours of Operation
Sunday-Saturday
7AM – 3AM
Rockfire Grill
6583 Pardall Road
Hours of Operation
Monday-Thursday
12PM – 10PM
Friday-Sunday
9AM-11PM
Caje
948 Embardcadero del Norte
Hours of Operation
Sunday-Saturday
7AM – 6:30PM
Miramar Food Pantry
555 Storke Road, Goleta, CA
Hours of Operation
Sunday-Saturday
12PM – 10PM